Clash of Realities @ A MAZE.

The 9th Clash of Realities – International Conference on the Art, Technology and Theory of Digital Games (November 12-14, 2018) is getting an early start this year at the A MAZE Festival (April 25-29, 2018) in Berlin. The conference will host a guest track on April 26 dealing with the fundemental question of how the procedures and results of academic and artistic research relate to one another. Under the title "Academic and Artistic Research on Digital Games" it will present renowed speakers from Canada to Finland as well as outstanding projects that embody the interface between academic and artistic research.
PAX East, Boston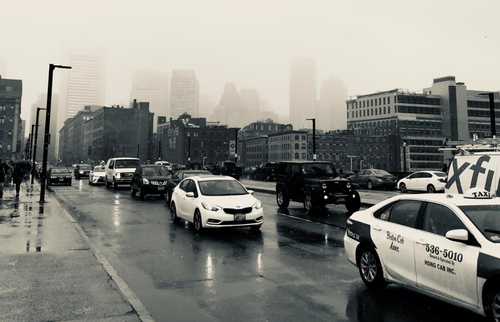 After last year's huge success, German Indie-Developers again got the chance to present their games at PAX East 2018, one of the largest Games Festivals in the US. About 60 German Studios and Developers applied for a grant to attend PAX East from April 5-8, 2018. The booth had room for nine. Not an easy choice for our jury, made up of leading experts of the German gaming scene: Thorsten Hamdorf (Director of Marketing, BIU), Sebastian Bulas (Founder, Art Director and Producer at Threaks), Björn Bartholdy (Director Cologne Game Lab).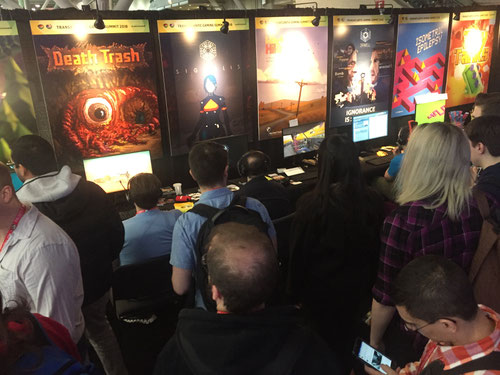 The following studios participated – chosen to represent a cross section through Germany's budding gaming scene: Signals (Rose-Engine), Death Trash (Stephan Hövelbrink), Orwell (Osmotic), The Hitchhiker (Mad about Pandas), Cubyverse (Cubinauts), Lonely Mountain Downhill (Megagon Industries), Tiny Tanks (LeadFollow Games), Lost Amber (Mooneye Studios).
Virtual Reality and Audio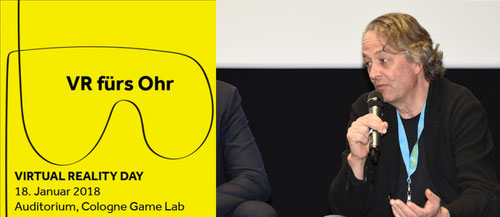 Eyes & Ears of Europe, HMR International and the city of Cologne organaized a VIRTUAL REALITY DAY 2018 at CGL´s auditorium. It was all about audio in vr production - a quite underestimated topic right now. I had the peasure to join the final panel with all the other experts...