Goodbye KISD
After 10 great years at Koeln International School of Design this is my last term! Starting summer term 2014 my chair will move to Cologne Game Lab (which i will lead together with Prof. Gundolf S. Freyermuth) which is now the third institute at the faculty of cultural sciences at the Cologne University of Applied Sciences. With mixed feelings i leave a bunch of superb colleagues at KISD - not to talk about awesome students! As targeted there will be a close cooperation with KISD and so we kind of still stick together - we also will prob stay in the faculty building for the first year of our BA/MA programm in Digital Games (Kick off in WT 14/15). Anyhow: It´s a big step!
Perlenspiel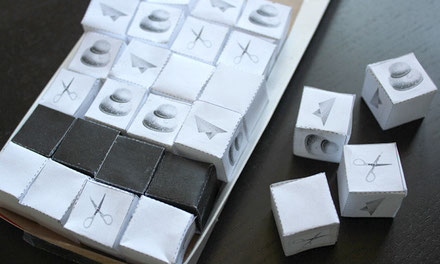 During summerterm 2013 i conducted together with Richard Jungkunz a project based on Brian Moriartys Perlenspiel framework that he developed at Worcester Polytechnic Institute for teaching the basics of coding and Game Design.  I saw Brians talk at GDC 2012 in SF and wanted to try Perlenspiel out since then. The involved KISD students started with different levels of knowledge in programming and game development and made great progress during these 6 weeks. A great project and a beautiful framework for learning in this field - please check out the results at our project website!
Start of the Master Class 2013 at CGL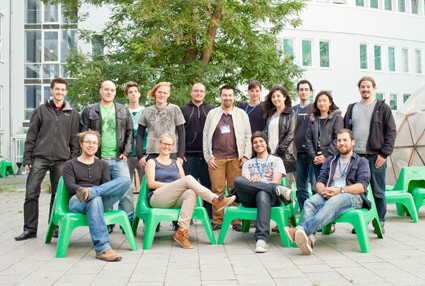 In September we started with a new group of students in our MA Game Development & Research at Cologne Game Lab. We are happy that 18 (!) Students from 10 nations were accepted to our program.
Notgames Fest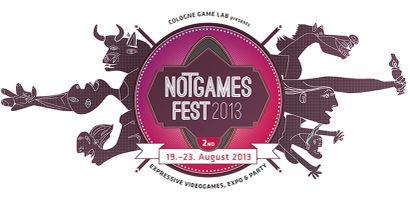 This years NOTGAMES FEST was another great success! A beautifully currated exhibition in a specially tailored architecture. Please check out the NOTGAMES website for further details.


Global Game Jam 2013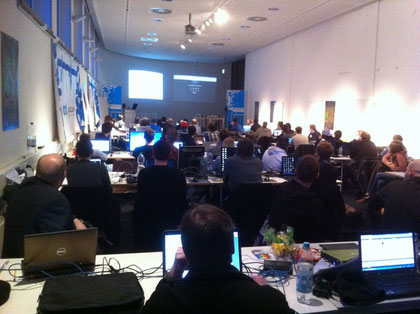 Around the world this year´s Global Game Jam united more than 16.000 jammers in 319 sites over 63 countries in creating a total of 3128 playable games! CGL participated for the 4th time in this truely challenging 48h game development workshop. At out site arround 60 people with all kind of backgrounds participated and generated a truely inspiring atmosphere...
Kromag 07 is out!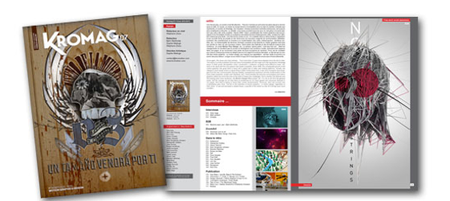 Stephane Zissu asked me to write a short piece (Machine says: Yes) for Kromag 07 - his awesome digital Magazine about time based media design. On his blog Kromotion, Stephane reflects about audiovisual design since 2006 (!) - one of the industries best resources in this field... The mag is available for download (free!) here.
Flow Aesthetics
In this midterm project we experimented with various forms of projection mapping - Tim Fehske had the project lead - i just assisted ;-). The students presented their works in a one evening exhibition event at KISD. Following you find the work of Philipp Carbotta, Hannes Hummel and Thilko Limbeck - using the Novation Launchpad for controlling 64 clips in the projection mapping interactively.